Frank Steinhausen
Frank Steinhausen really understands the Durham Region mind-set because he's been one of you for a long time. He's the kind of guy you're likely to run into Saturday afternoon walking his dogs in Greenwood, biking along the waterfront trail or enjoying a coffee with his wife at Second Cup in Pickering. Combine that with his over 30 years in the real estate business, and his skill at finding just the right buyer for your home, and, well, you've got exactly the kind of guy you want on your side.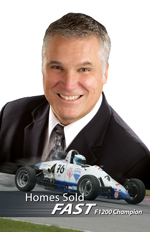 Frank directs his expertise to help people who are ready to sell their homes. As your dedicated seller's agent, he'll get the word out about your property, get the right people in to see it and help you get the best possible price for your home.
Want to get your home sold? Frank would be happy to help you. He's the man you want on your side if you're selling your home. He'll get your home on the market and keep you informed throughout the process. He'll get your home sold quickly and get you on your way.
Want to buy a Home? Frank has helped hundreds of buyers find their perfect home. He has lived in East Toronto and Durham Region for over 45 years. He works exclusively in areas where he knows the value of homes and the neighbourhoods. You can be confident that you are getting someone with knowledge and expertise on your side.
Client Experience Team
Frank employs a client experience team that makes sure your experience is one that you want to tell all your friends about. The team checks to make sure everything is going smoothly and follows up with you after the fact to ensure that the experience was what you expected.
The team includes a professional photographer, web developer, marketing manager and client care coordinator.
Legal
When it comes time to transfer your title, Frank can put you in touch with knowledgeable legal services that won't break the bank.
Staging
Making your home look its best might require the help of a professional to furnish, decorate and design.
Mortgage
Whether you like the big banks or independent lenders, Frank will help lower your rates and put more money in your pocket.
Inspections
When buying, a home inspection is a must. Frank will put you in touch with a professional and knowledgeable inspector.